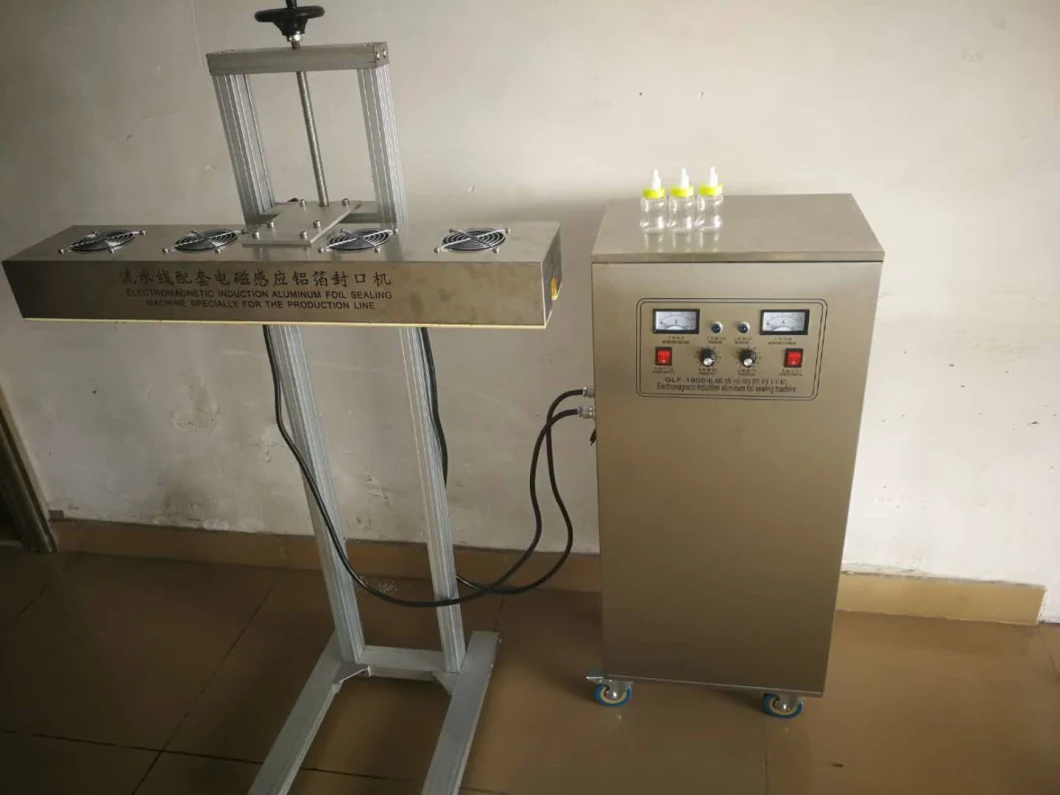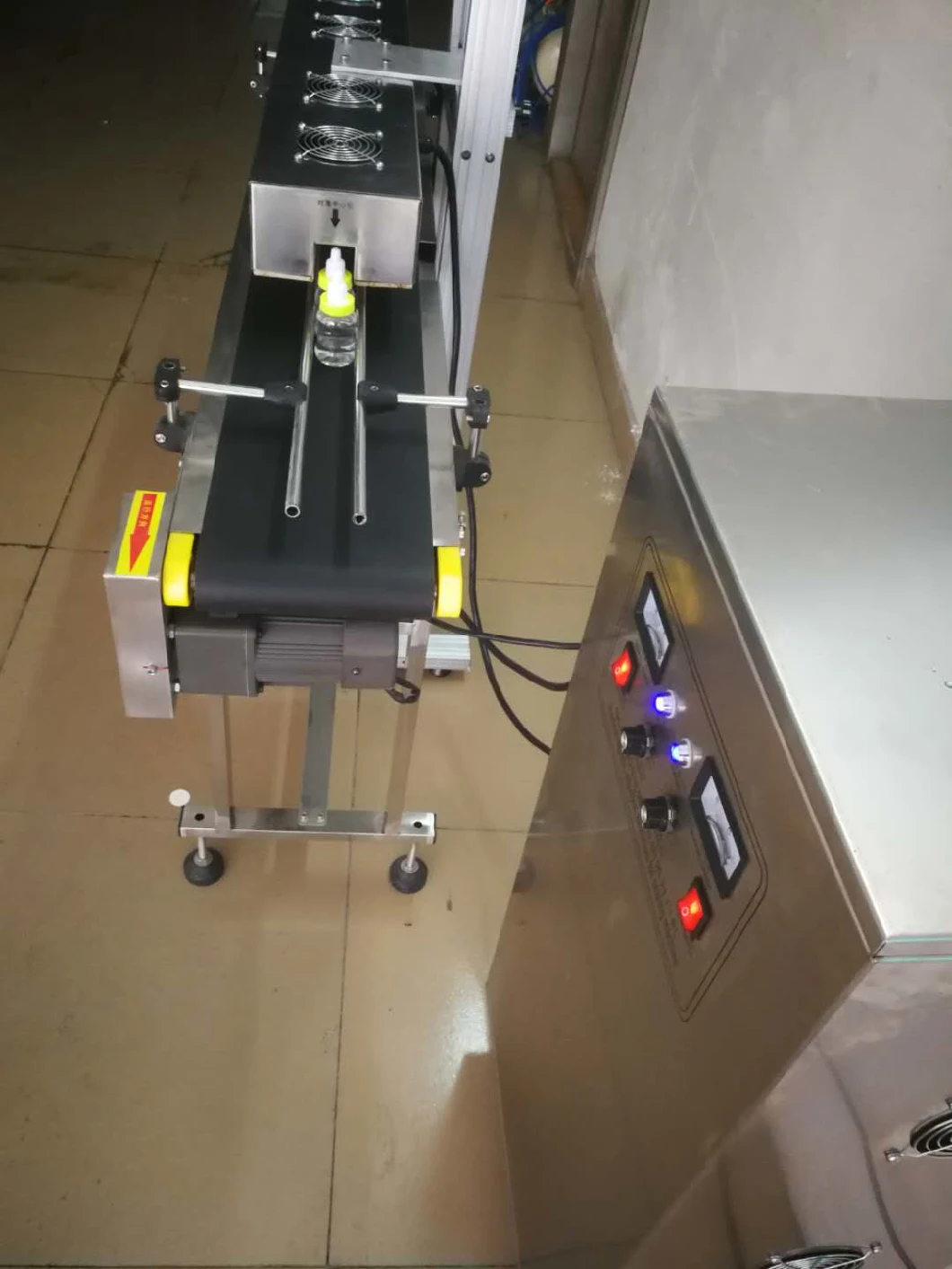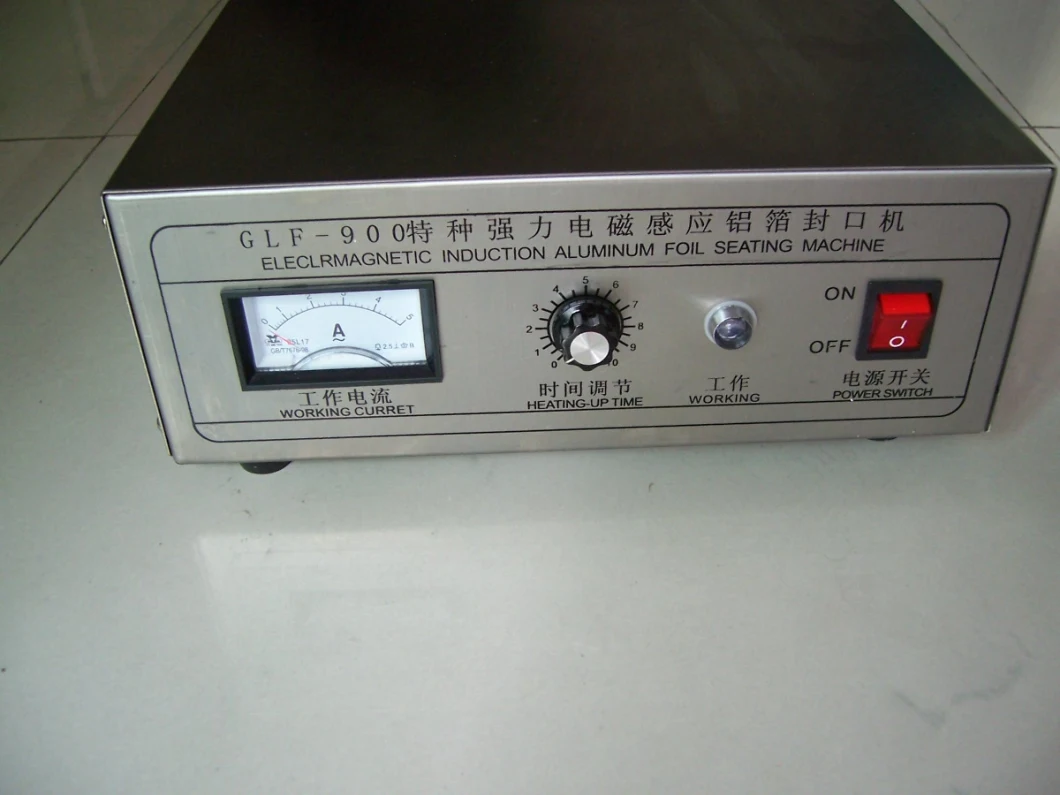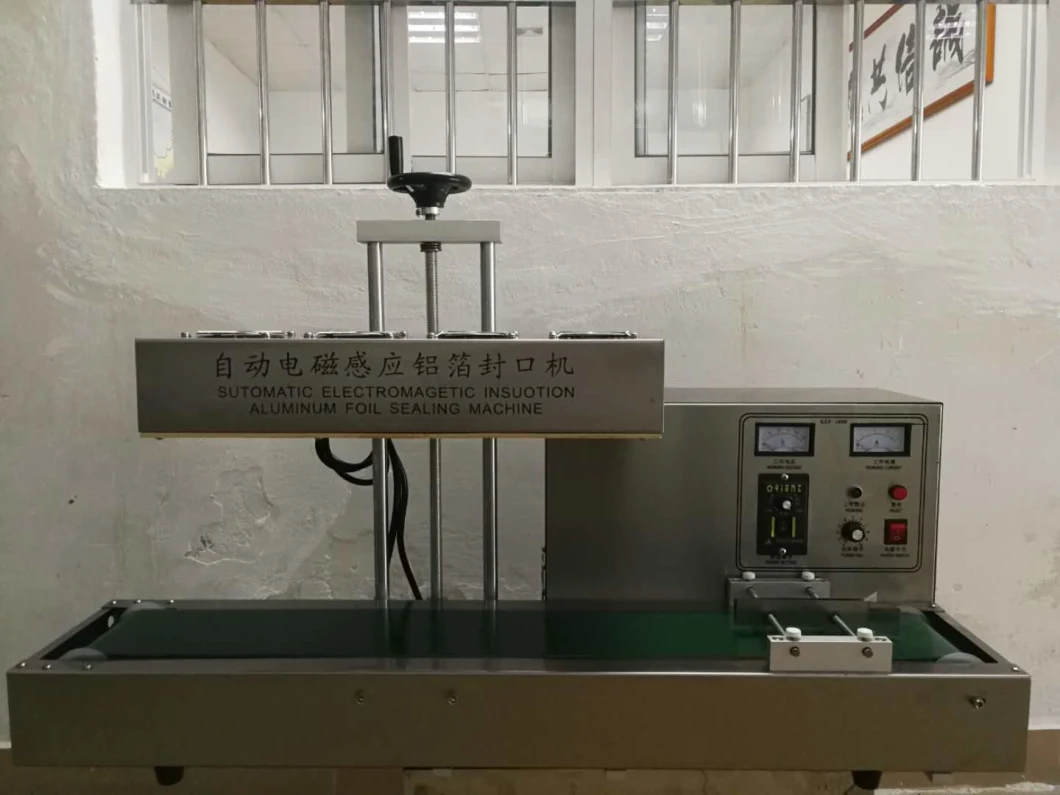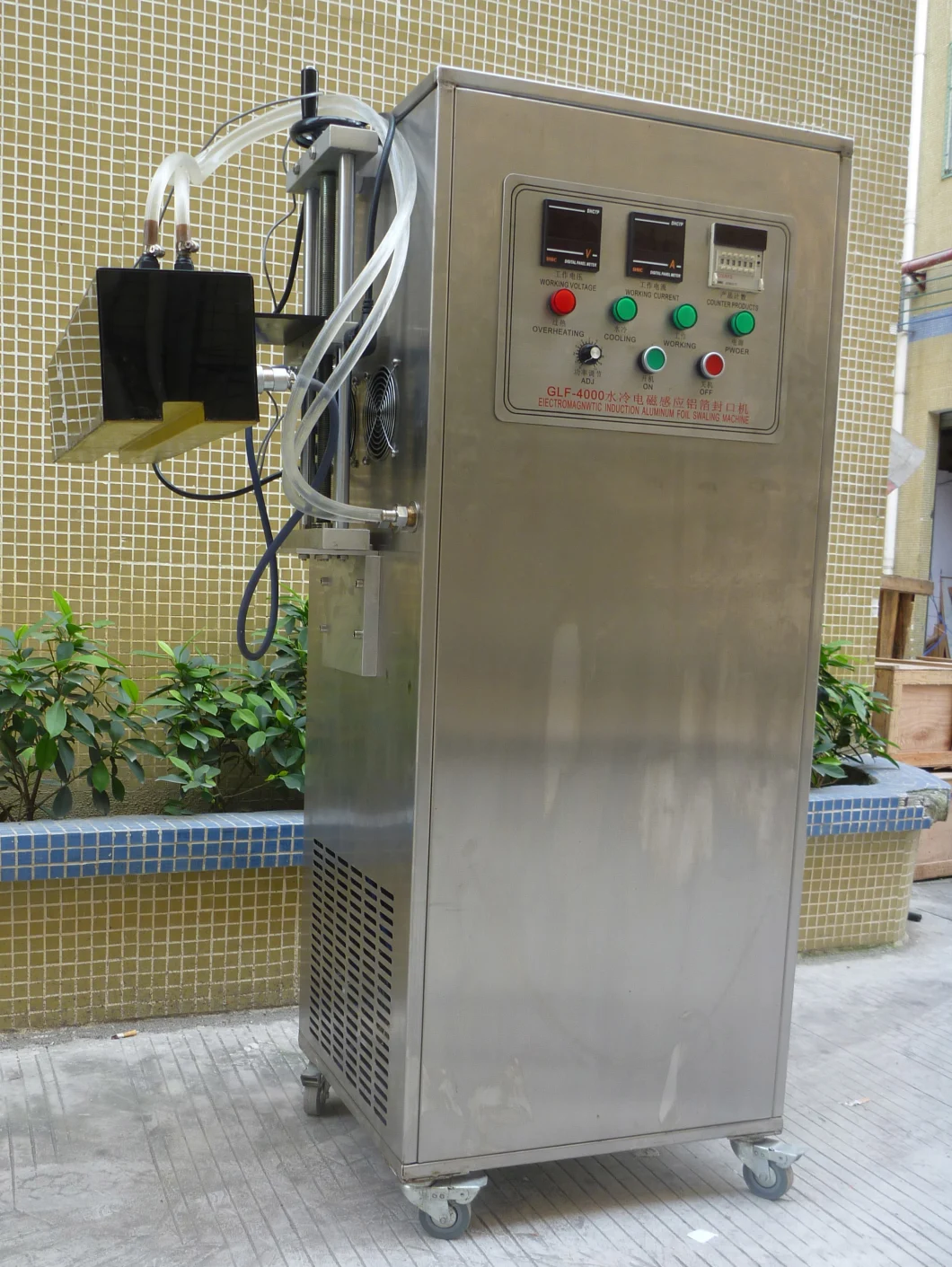 Automatic Air-cooling Induction Sealer, this sealer can work continuously .
If you want to seal caliber 25mm to 120mm, also need an extra sealer head, that is from 25mm to 60mm, 40mm to 120mm.
Characteristics:
This sealer is very wide application, and equipped with two power circuits,
when the machine seal caliber 25mm to 60mm, only one circuit works;
when the machine seal caliber 40mm to 120mm, then the two circuits work together, so the safety factor will be enhanced observably.
Name

Automatic Bottles Sealing Machine
Automatic Medicine Sealing Machine
Automatic Induction Sealing Machine
Automatic Jam Bottles Sealing Machine
High Speed Bottles Jars Thermal Sealer
Automatic Glass Bottles Sealing Machine
Automatic Plastic Bottles Sealing Machine
Automatic Honey Bottles Sealing Machine
High Speed Aluminum Foil Sealing Machine
High Speed Aluminum Foil Sealing Machine
Automatic Bottles Jars Induction Sealing Machine
Automatic Air Cooling Induction Sealing Machine
Automatic Bottles Jars Aluminum Foil Sealing Machine

Model

GLF-1900

Voltage

AC 220V, single phase, 50/60Hz.

Power
4KW
Capacity
0-180 bottles/minute

(Up to the calibers size of the containers)

Caliber

15-60mm or 40-120mm

Sealing material

Aluminum foil with hot melt adhesive

Container

Bottles, jars, cans, made of glass, PVC, PET, PE, ceramics, tins, etc.

Cooling

Air cooling

The Dimension of the main machine

40 X 32 X 100 cm

Package in carton
130 X 58 X 50 cm

(Sealing machine with the electro cabinet)

N.W.

50

kgs

Characters

Air-cooling Induction Sealer can work independently,
and can be also used with any production line. High capacity.

Application

This sealing machine can seal various materials containers,
such as, glass bottles, jars, plastic bottles, tins, ceramic jars, etc.
Can be used in various industries, cosmetics, foods, drinks, medicines, chemical products, etc.
With automatic power cutt-off protection device,
when the conveyor stops running,
the power of the sealing machine will be cut off automatically,
to avoid the bottles and the caps below being over-heated;
when the conveyor re-starts,
the power will be re-connected

through automatically,
and the sealing machine goes on working.
Delivery date
5 working days.