Products Description
1. Specifications about stainless steel coils

Cold Rolled Stainless Steel Mill/Slit Coil
1. Grade: 200 & 300 series
200 seriers: 201,202, J4
300 seriers: 301, 304, 304L, 321, 316L, 309, 310S
2. Standard: JIS, ASTM, AISI, GB, DIN, EN, we usually use ASTM and GB Standard
3. Thickness: 0.14mm-3.0mm
4. Width: 10-700mm
5. Surface: 2B finished, BA finished
6. Hardness: soft, 1/4H, 1/2H, FH
7. Thickness Tolerance: +/-0.02mm
8. Width Tolerance: +/-10mm(mill edge)

Hot Rolled Stainless Steel Coil
1. Grade: 200 & 300 & 400 series
200 series : 201,202
300 series: 301, 304, 304L, 316L, 309, 310S,321
400 series: 410, 410S, 409L,430
2. Standard: JIS, ASTM, AISI, GB, DIN, EN, we usually use ASTM and GB Standard
3. Thickness: 2.4mm-6.0mm
200 series: 2.4mm-6.0mm
300 series: 2.4mm-6.0mm
400 series: 2.4mm-6.0mm
4. Width: 405mm-700mm
5. Surface: No1 finished, mill edge
6. Hardness: soft
7. Thickness Tolerance: +/-0.1mm
8. Width Tolerance: +/-10mm
Chemical Composition about stainless steel sheet
| | | | | | | | | | | |
| --- | --- | --- | --- | --- | --- | --- | --- | --- | --- | --- |
| | C | Mn | P | S | Si | Cr | Ni | N | Mo | Ti |
| 303 | 0.15max | 2.00max | 0.20max | 0.15min | 1.00max | 17.00-19.00 | 8.00-10.00 | - | 0.60max | - |
| 304 | 0.08max | 2.00max | 0.045max | 0.030max | 1.00max | 17.50-19.50 | 8.00-10.50 | 0.10max | - | - |
| 304L | 0.03max | 2.00max | 0.045max | 0.030max | 1.00max | 18.00-20.00 | 9.00-12.00 | - | - | - |
| 309 | 0.20max | 2.00max | 0.045max | 0.030max | 1.00max | 22.00-24.00 | 12.00-15.00 | - | - | - |
| 309S | 0.08max | 2.00max | 0.045max | 0.030max | 1.00max | 22.00-24.00 | 12.00-15.00 | - | - | - |
| 310S | 0.08max | 2.00max | 0.035max | 0.030max | 1.50max | 24.00-26.00 | 19.00-22.00 | - | - | - |
| 316L | 0.03max | 2.00max | 0.045max | 0.030max | 1.00max | 16.00-18.00 | 10.00-14.00 | - | 2.00-3.00 | - |
| 317L | 0.03max | 2.00max | 0.045max | 0.030max | 1.00max | 18.00-20.00 | 11.00-15.00 | - | 3.00-4.00 | - |
| 321 | 0.08max | 2.00max | 0.045max | 0.030max | 1.00max | 17.00-19.00 | 9.00-13.00 | - | - | 5(C+N) min/ 0.70 max |
Mechanical Property
| | | | | | |
| --- | --- | --- | --- | --- | --- |
| Material Item | Tensile Strength (MPa) | Yield Strength (MPa) | Extension | Hardness (HV) | Density |
| 301 | ≥520 | ≥205 | ≥40% | ≤200 | 7.93g/cm³ |
| 304 | ≥520 | ≥205 | ≥40% | ≤200 | 7.93g/cm³ |
| 304L | ≥480 | ≥175 | ≥40% | ≤200 | 7.93g/cm³ |
| 309S | ≥520 | ≥205 | ≥40% | ≤200 | 7.98g/cm³ |
| 310S | ≥520 | ≥205 | ≥40% | ≤225 | 7.98g/cm³ |
| 316L | ≥480 | ≥177 | ≥40% | ≤200 | 7.98g/cm³ |
| 317L | ≥480 | ≥176 | ≥40% | ≤200 | 7.98g/cm³ |
| 321 | ≥520 | ≥205 | ≥40% | ≤200 | 8.03g/cm³ |
View Standards & Thickness Of Stainless Steel Coil
Thickness

Thickness

Available Sizes

Surface Area per Unit weight

Approx Weight per Sheet

inches

mm

lbs/ft²

kg/m²

lbs

kg

0.015

0.381

36 x 96

0.630

3.07566

15.12

6.84936

0.015

0.381

36 x 120

0.630

3.07566

18.90

8.5617

0.0178

0.45212

36 x 96

0.756

3.690792

18.15

8.22195

0.0178

0.45212

36 x 120

0.756

3.690792

22.68

10.27404

0.0178

0.45212

48 x 96

0.756

3.690792

24.19

10.95807

0.0178

0.45212

48 x 120

0.756

3.690792

30.24

13.69872

0.0235

0.5969

30 x 96

1.008

4.921056

20.16

9.13248

0.0235

0.5969

30 x 120

1.008

4.921056

25.20

11.4156

0.0235

0.5969

36 x 96

1.008

4.921056

24.19

10.95807

0.0235

0.5969

36 x 120

1.008

4.921056

30.24

13.69872

0.0235

0.5969

36 x 144

1.008

4.921056

36.29

16.43937

0.0235

0.5969

48 x 96

1.008

4.921056

32.26

14.61378

0.0235

0.5969

48 x 120

1.008

4.921056

40.32

18.26496

0.0235

0.5969

48 x 144

1.008

4.921056

48.39

21.92067

0.0291

0.73914

30 x 96

1.260

6.15132

25.20

11.4156

0.0291

0.73914

30 x 120

1.260

6.15132

31.50

14.2695

0.0291

0.73914

36 x 96

1.260

6.15132

30.24

13.69872

0.0291

0.73914

36 x 120

1.260

6.15132

37.80

17.1234

0.0291

0.73914

36 x 144

1.260

6.15132

45.37

20.55261

0.0291

0.73914

48 x 96

1.260

6.15132

40.32

18.26496

0.0291

0.73914

48 x 120

1.260

6.15132

50.41

22.83573

0.0291

0.73914

48 x 144

1.260

6.15132

60.49

27.40197

0.0355

0.9017

30 x 96

1.512

7.381584

30.24

13.69872

0.0355

0.9017

30 x 120

1.512

7.381584

37.80

17.1234

0.0355

0.9017

36 x 96

1.512

7.381584

36.29

16.43937
Weight Chart Of Stainless Steel Coil
Size (mm)

Weight per




sheet (Kg)

Size (mm)

Weight per




sheet (Kg)

2000 x1000 x 0.7

11.5

2500 x 1250 x 1.5

38.4

2500 x1250 x 0.7

17.9

3000 x 1500 x 1.5

55.3

2000 x1000 x 0.9

14.7

2000 x 1000 x 2.0

32.7

2500 x1250 x 0.9

23.0

2500 x 1250 x 2.0

51.2

2000 x1000 x 1.0

16.4

3000 x 1500 x 2.0

73.7

2500 x1250 x 1.0

25.6

2000 x 1000 x 2.5

40.9

3000 x1500 x 1.0

36.8

2500 x 1250 x 2.5

63.9

2000 x1000 x 1.2

19.6

3000 x 1500 x 2.5

92.1

2500 x1250 x 1.2

30.7

2000 x 1000 x 3.0

49.6

3000 x1500 x 1.2

44.2

2500 x 1250 x 3.0

77.5

2000 x1000 x 1.5

24.6

3000 x 1500 x 3.0

112.0
The surface and finish of stainless steel coil
| | | | |
| --- | --- | --- | --- |
| Item | Surface Finishing | Surface finishing methods | Main Applications |
| NO.1 | HR | Heat treatment after hot rolling, pickling, or with treatment | For without the purpose of the surface gloss |
| NO.2D | Without the SPM | Method of heat treatment after cold rolling, pickling surface roller with wool or eventually a light rolling a matte surface processing | General materials,building materials. |
| BA | Bright annealed | Bright heat treatment after cold rolling , in order to be more shiny, cold light effect | Automotive parts, home appliances, vehicles, medical equipment, food equipment |
| NO.3 | Shiny, coarse grain processing | The NO.2D or NO.2B processing timber No. 100-120 polishing abrasive grinding belt | Building materials, kitchen supplies |
| NO.4 | After CPL | The NO.2D or NO.2B processing timber No. 150-180 polishing abrasive grinding belt | Building materials, kitchen supplies, vehicles, medical and food equipment |
| 240# | Grinding of fine lines | The NO.2D or NO.2B processing timber 240 polishing abrasive grinding belt | Kitchen appliances |
| 320# | More than 240 lines of grinding | The NO.2D or NO.2B processing timber 320 polishing abrasive grinding belt | Kitchen appliances |
| 400# | Close to BA luster | The MO.2B timber 400 polishing wheel polishing method | Building materials, kitchen utensils |
| HL(hair lines) | Polishing line having a long continuous processing | In a suitable size ( usually mostly No. 150-240 grit ) abrasive tape for as long as the hair, having a continuous processing method of polishing line | The most common building materials processing |
| NO.6 | NO.4 processing less than the reflection , the extinction | NO.4 processing material used for polishing Tampico brushing | Building materials, decorative |
| NO.7 | Highly accurate reflectance mirror processing | No. 600 of the rotary buff with a polishing | Building materials, decorative |
| NO.8 | Highest reflectivity mirror finish | Fine particles of abrasive material in order polishing , mirror polishing with a polishing | Building materials, decorative, mirrors |
Quick Details
PRODUCT DISPLAY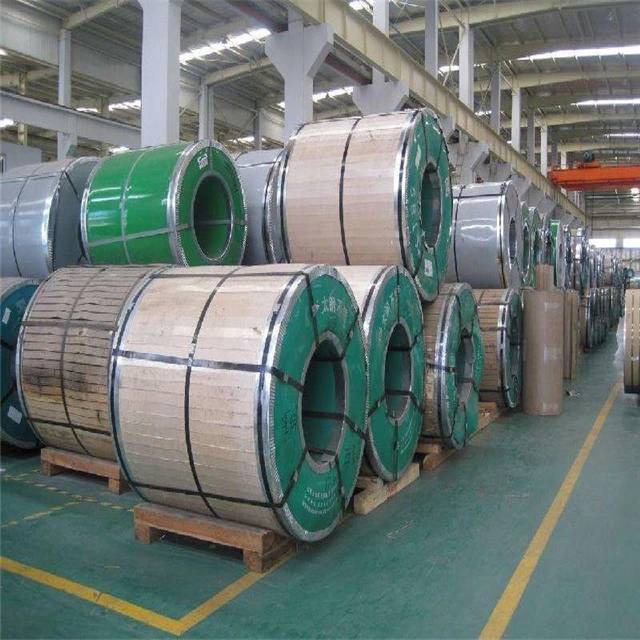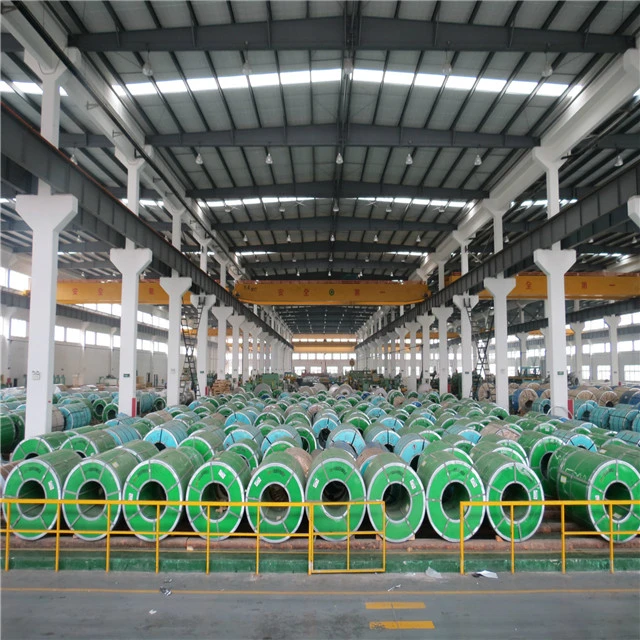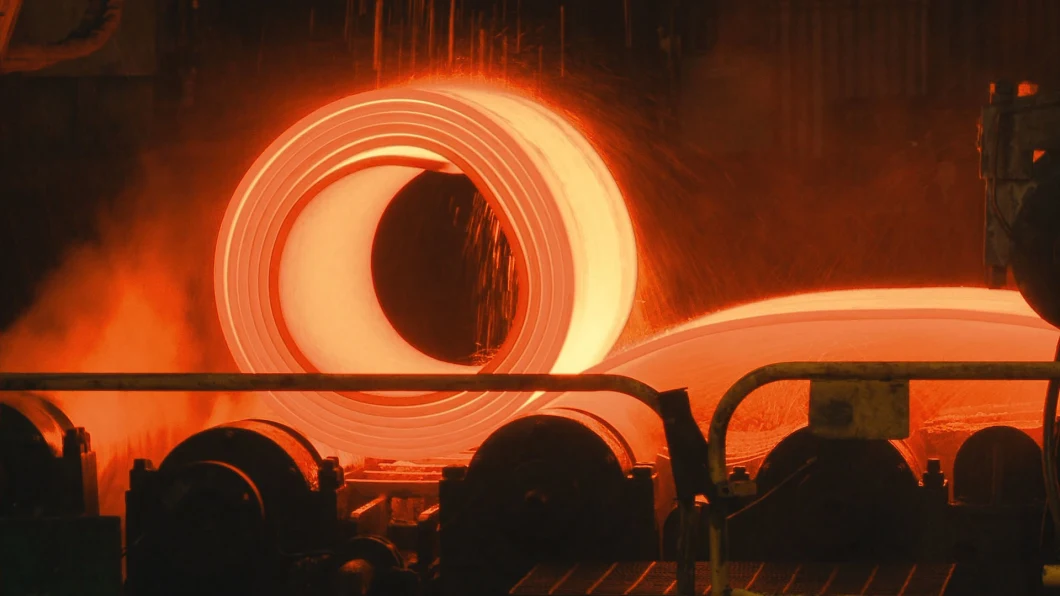 Company Information
S.H.C. Stainless Steel Group.
was founded in 2005, is a professional engaged
in the production and operation of stainless steel products enterprises, has many years
of experience in the stainless steel industry, the main customer market in Europe, the Middle East,
Southeast Asia and South America and other regions. Our products include stainless steel plates,
rolls, tubes, rods, angles, fittings and flanges.
Our Office And Team
Our Factory Work Shop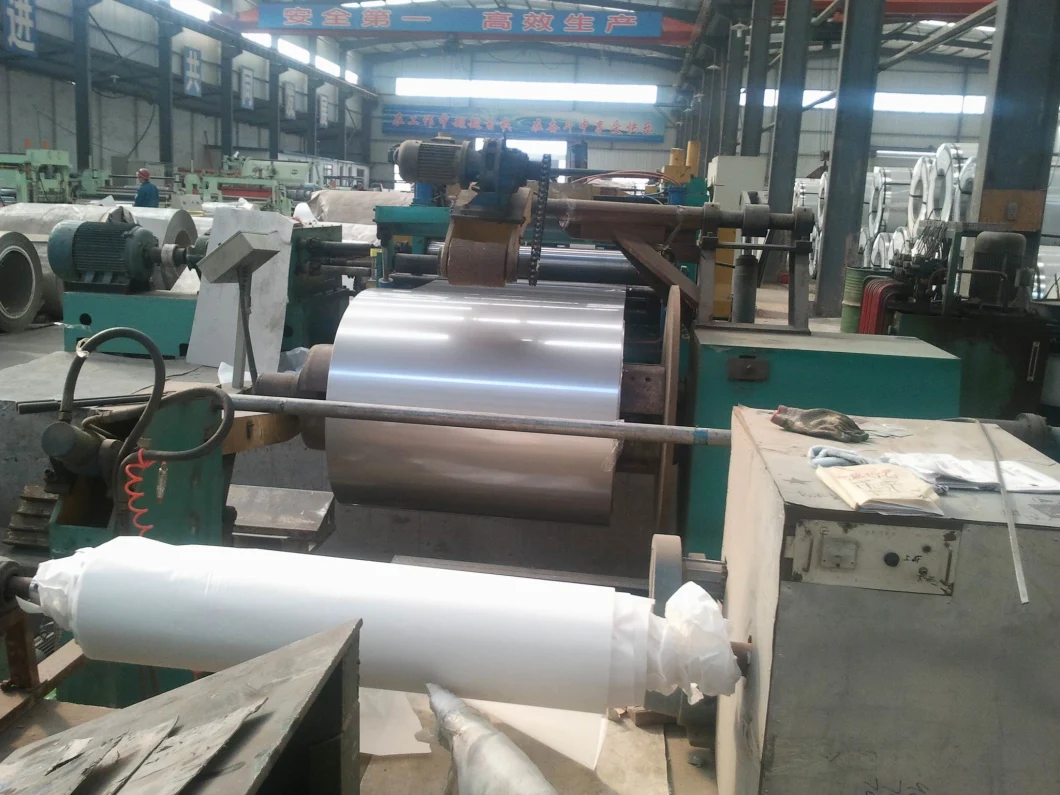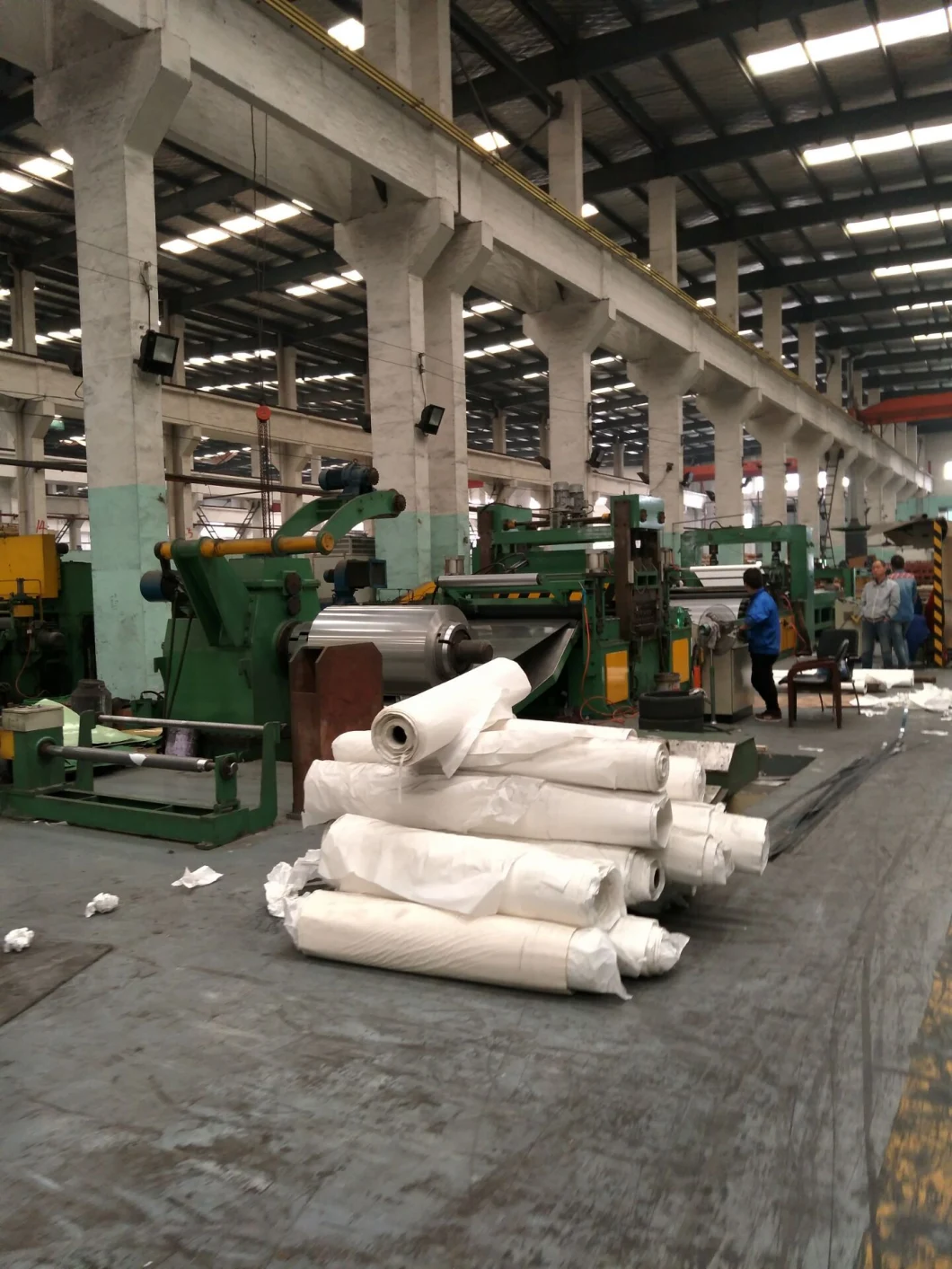 Our Service
We also supply OEM, customized sizes,cutting service,customized fabrication .We can cut specific sizes according to your
requirements,or you can customize different shapes according to your drawings.
Cutting type:laser cutting,water-jet cutting,laser cutting etc
Cutting tolerance:+/-0.3mm
Processing method:cutting,bending,punching,stamping,machining etc
FAQ
Q1: What products can you offer?
A: We can offer you general steel types like 310S, 316L,304.304L.201,904L, 316H, 316,316L 300and 400 series, and duplex stainless steel like 2205, 2304,2101,2507,etc. 904L, 800H, 600H high-nickel alloy.

Q2. Can you produce the products according to my own drawings?
Yes,we can produce the products according to your drawings that will be most satisfy you.

Q3. How does your factory do regarding quality control?
Quality is priority. We always attach great importance to quality controlling from beginning to end.

Q4. Can I request to change the form of packaging and transportation?
Yes,We can change the form of the packaging and transportation according to your request,
but you have to bear their own costs incurred during this period and the spreads.

Q5: How long is the Delivery time?
A: 3~30working days after confirming the payment.
If the order is urgently, we will push our workshop finish in advance.

Q6: What is your Payment?
A: T/T, L/C, etc.

why choose us ?
1. More than 10 years experience in dealing stainless steel business
2. Professional business sales
3. Competitive price with good quality material
4. Own reputation from customer
5. Full positive attitude and responsibility to fulfill clients
6.Reply email within eight hours
7. 24--hours Online Service
Looking forward to working with you