Biaxial PP/Polypropylene Geogrid Composite with Nonwoven Geotextile
- Composite Base Reinforcement
Instruction:
Composite Geogrids are geocomposites especially designed for soil stabilisation and reinforcement applications. The Composite PP Geogrids with Nonwoven geotextile are manufactured by bonding a Biaxial PP Polypropylene Geogrid to a nonwoven polyester geotextile.



Applications:


- Base Reinforcement.


- Subgrade stabilization.


- Slope stabilization / Protection
- Asphalt Reinforcement



Features:




- High-strength, low creep


- Good separation against moisture and gases to road base.
- Better bonding strength with base layers.
- Easy installation and save labor cost.


- Improve loading capacity of road foundation and extend its service life.




-.Extra stabilization to slopes by avoiding of water loss and soil erosion.
Technical Specification:
Item Properties

Unit

PPGC-20C

PPGC-30C

PPGC-40C

Materials

/

PP Geogrid + Nonwoven

Nonwoven Geotextile
g/M2
150g, or customized
Minimum Carbon Black
%
2

Ultimate Tensile Strength




MD x CMD

KN/M

20 x 20

30 x 30

40 x 40

Tensile Strength @ 2% Strain




MD x CMD

KN/M
7 x 7
10 x 10
14 x 14

Tensile Strength @ 5% Strain




MD x CMD

KN/M
14 x 14
21 x 21
28 x 28

Elongation at Ultimate

%

<13

<13
<13

Roll Width

M

3.9 Max.

Roll Length

M

50 - 75
Projects Reference: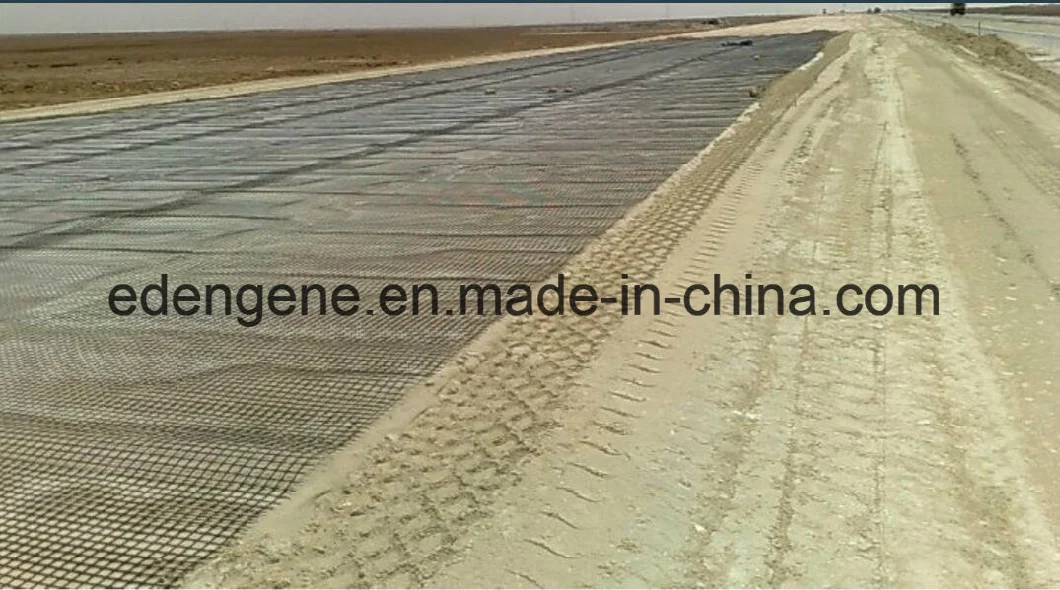 Production Processing: