Wet-laid Polyester Reinforced Modified Bitumen Waterproof Membranes
The fully reinforced wet-laid system membrane is designed for horizontal and vertical external waterproofing applications and
composed of high performance active additives and SBS modified bitumen with polyester felt reinforced. It is wet-laid and
adhered fully to concrete with using cement seamless adhesive.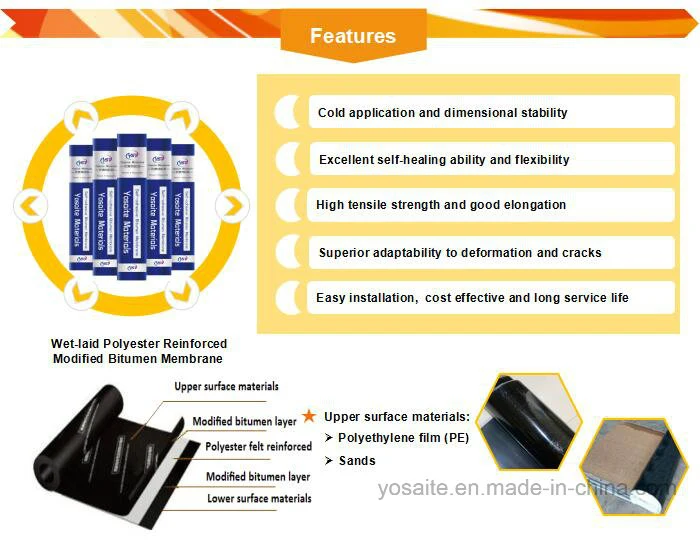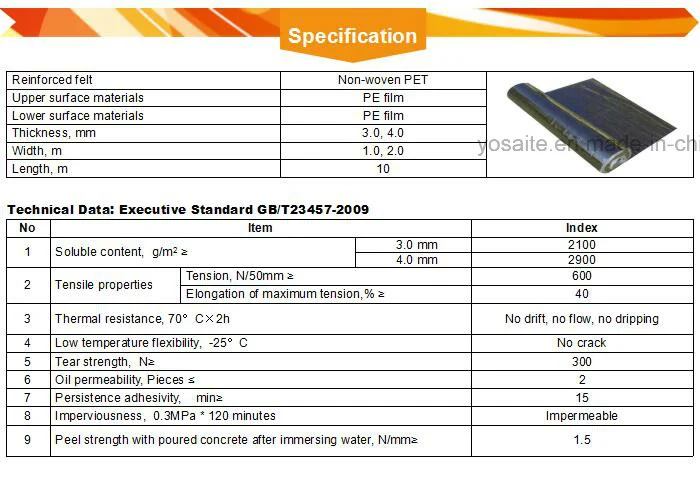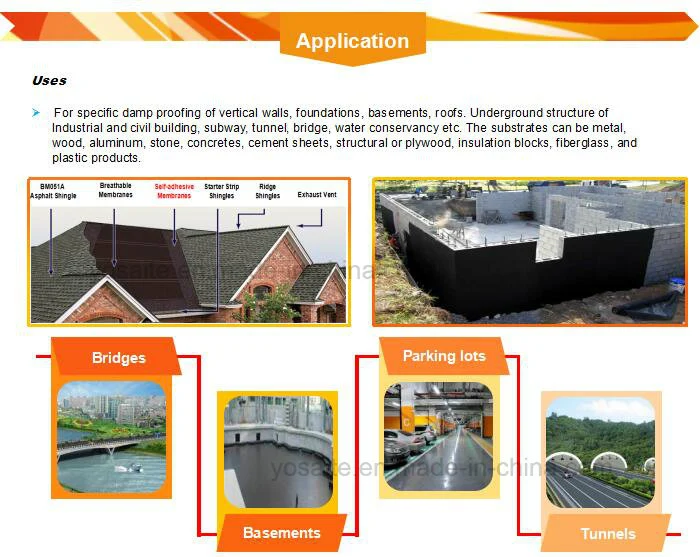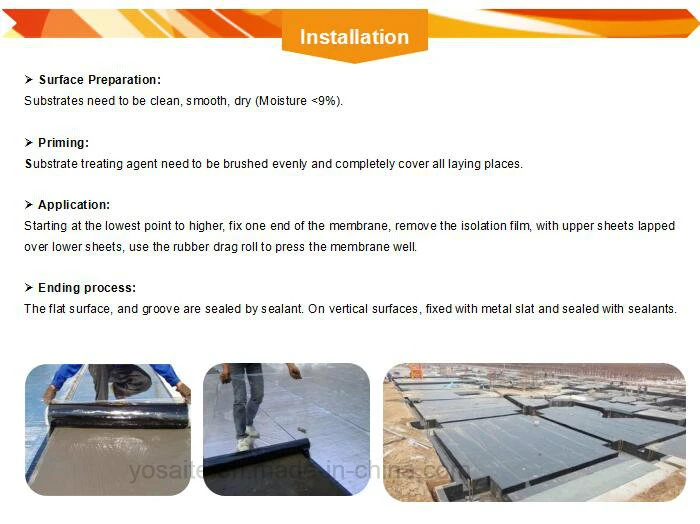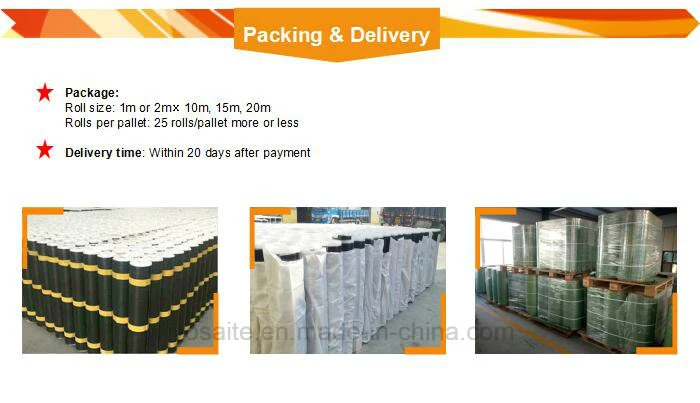 Storage
Inclination and lateral placement during transportation should be avoided. Be stored in well-ventilated places protected from
sunlight and raining. The temperature in stored places can not be higher than 50° C.
It should be stored by cartons and can not be put in more than five levels.