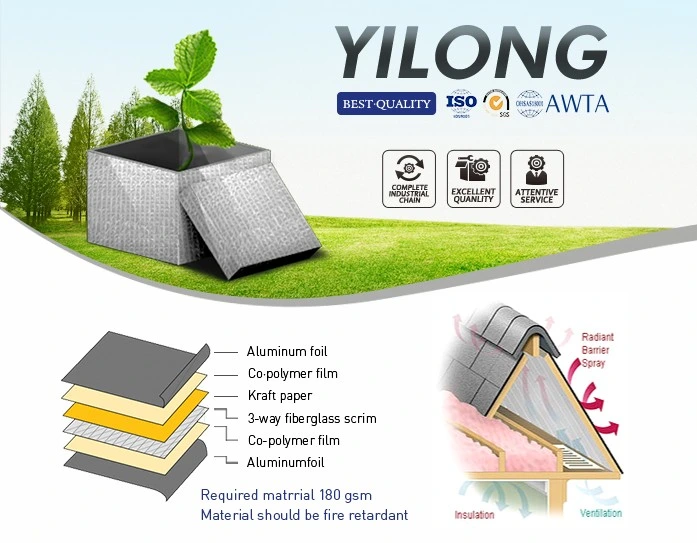 FSK facing scrim reinforced vapor barrier perforated aluminum foil fiberglass mesh
Main structures:

Alu foil/ Pe/ Mesh
Alu foil/ Pe/ Mesh/ Adhesive
Alu foil/ Pe/ Mesh/ Alu foil
Pet/ Glue/ Alu foil/ Mesh/Pe
Alu foil/ Pe/ Mesh/ Kraft paper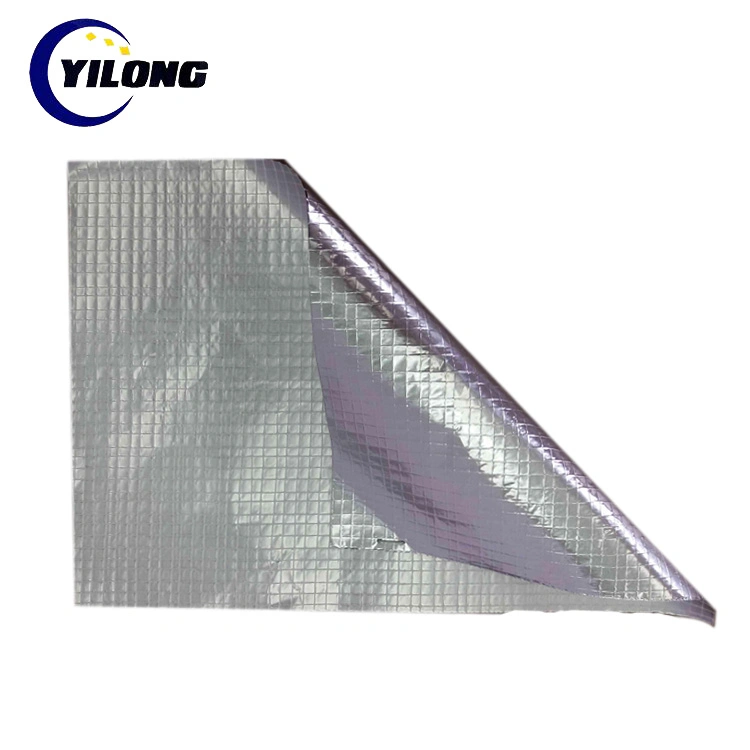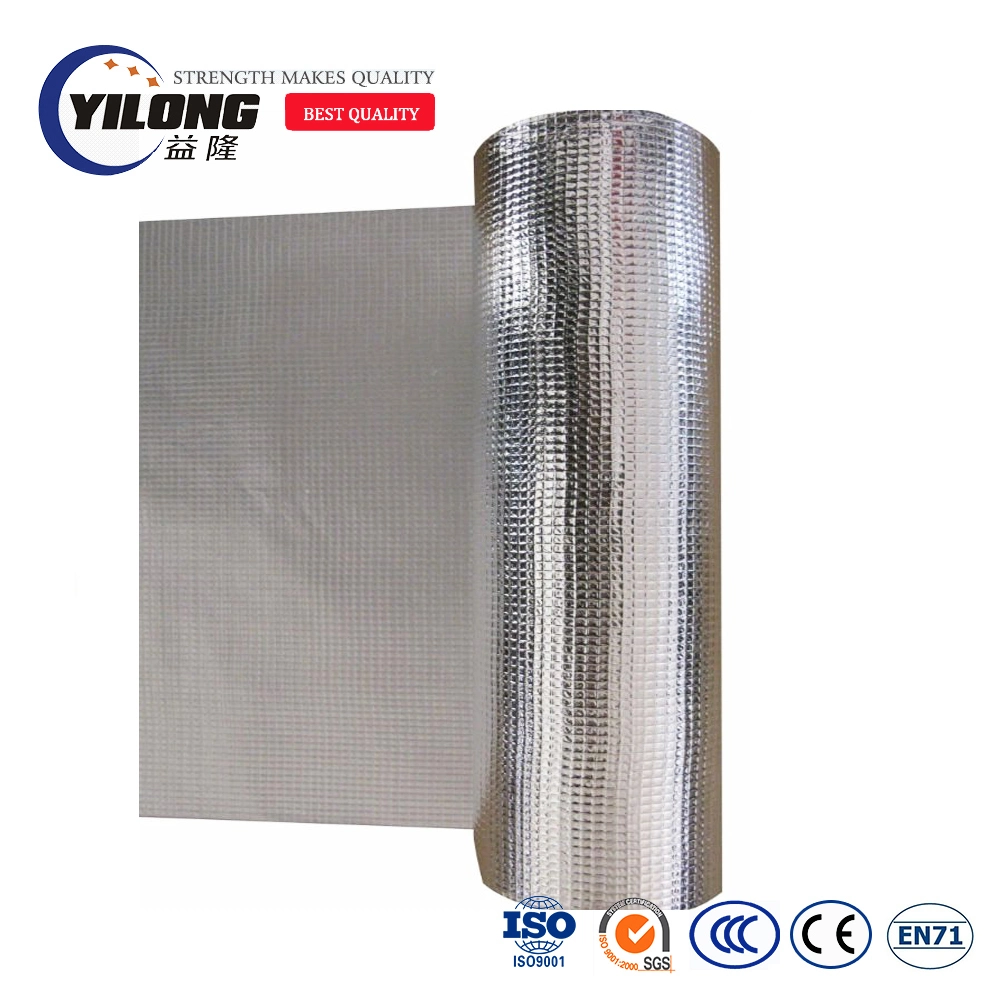 Typical Physical Properties
Physical Properties

Test Method

Value (English)

Value (Metric)

Basis Weight

Scale

19.4 lbs / 1000 ft2

95 gsm

Permeance (WVTR)

ASTM E96, Procedure A

0.1 perm

5.75 ng/N.s

Tensile Strength - MD

ASTM D828

29.5 lbs/In

130 N/25mm

Tensile Strength - XD

ASTM D828

16.0 lbs/In

70 N/25mm

Burst Strength

ASTM D774

43.5 psi

30 N/cm2

Low Temperature Resistance

ASTM D1790

4 hrs @-40 °F (- 40 °C)

Remains Flexible

No Delamination

Remains Flexible

No Delamination

High Temperature Resistance

ASTM D1790

4 hrs @ +240 °F (+116 °C)

Remains Flexible

No Delamination

Remains Flexible

No Delamination

Dimensional Stability

ASTM D1204 @ 150F (65C)

Less than 0.5%

Less than 0.5%

Emissivity

ASTM E408

0.03

0.03
Features:

1) Suitable for in-line heating lamination with glass wool, rock wool, and mineral wool without applying

adhesive, protects them against vapor moisture, in order to work more effectively.
2) High grade, American style heat-sealing foil scrim-kraft facing.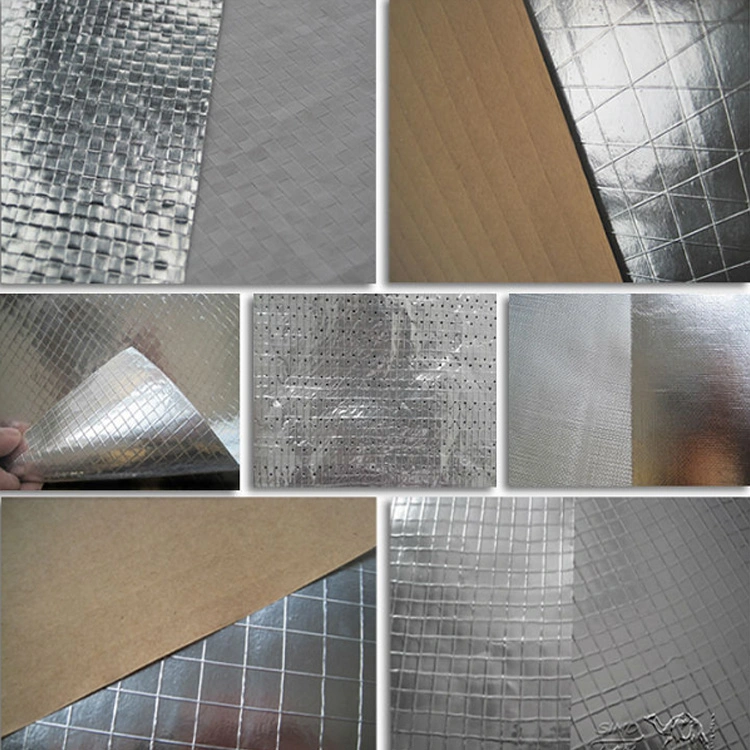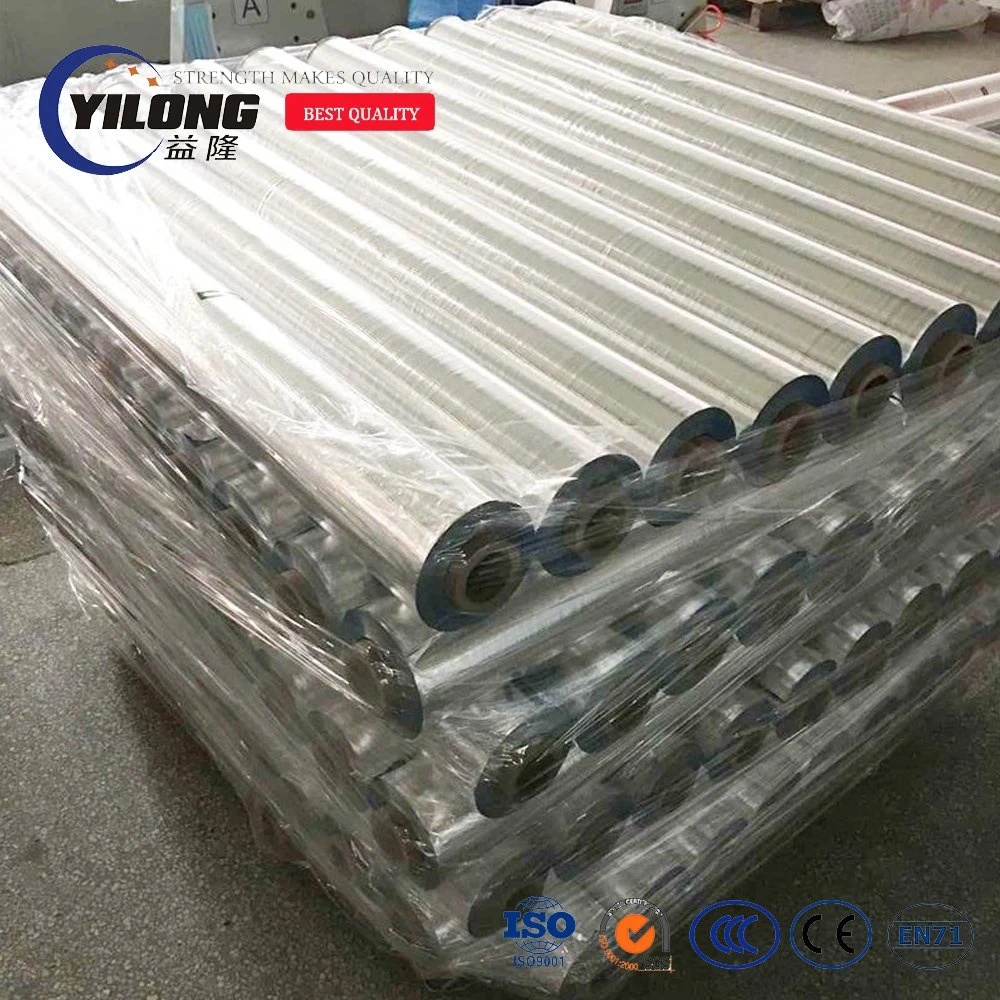 Applications:

1.Used in Roof insulation

2.Used in Attic Insulation

3.Used in Stud Walls Insulation

4.Used in Crawl Spaces Insulation

5.Used in Under Concrete Barrier&Insulation

6.Used in HVAC Duct Insulation

7.Used in Metal Building Insulation

8.Used in Post Frame Building insulation

9.Used in Water Heater Insulation Blankets or Jackets.

10.Used in Radiant Floor Insulation

11.Used in Garage Door Insulation

12.Used in Ultra/Stanard Under Concrete Barrier

13.Used in Duct Wrap Insulation
FAQ
(1)How to guarantee your product quality?
We are a professional company engaged in the field more than 15 years with rich experience , advanced technology and high-tech employees.
(2)Could your products can meet our requirements?
Our products are produced according to customers' requirements, size and color can be customized. If you have any question about us, please feel free to contact us, we will response you as soon as possible.
(3)What's the use age of your product?
If use indoor, can be 5-8 years; if use outdoor, can be 1-3 years; if use inside the wall, can be permanent.
(4)How to contact you for buying ?